Hapland 2 finished! Damn, it was hard. It took me countless efforts to figure out all of the quirks. And no, I did not cheat. I have spent countless hours on this game and it was well worth it! I said in my previous Hapland post, that it would probably take me about a month to finish Hapland 2. Actually it took me two and a half weeks, which is quite an accomplishment, I think, as the game is really hard (I know, I'm saying this all over again and again…). If you haven't played it yet, you should definitely give it a try!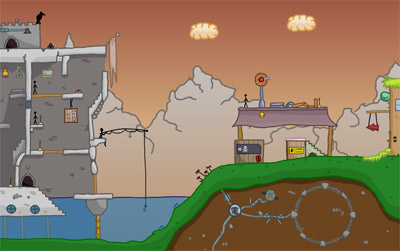 And now for the thing that came here for:
Although I still think that walkthroughs spoil all the fun! And believe me when I say that I had lots of it!